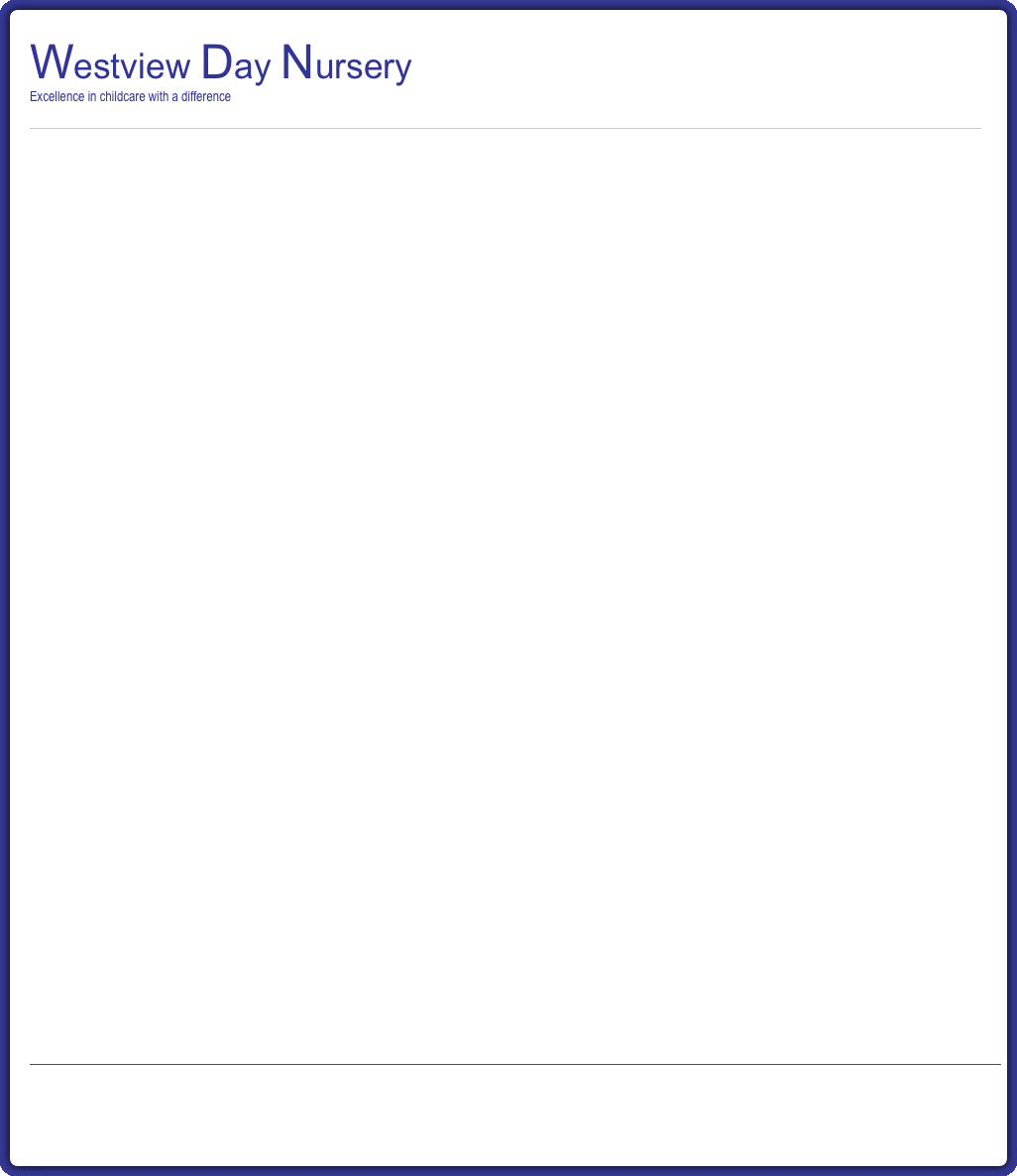 © 2018 Westview Day Nursery: 01225 864544
35 St. Margaret's Street, Bradford-on-Avon, Wiltshire.
Career opportunities
Have you ever thought of a career in childcare? Do you have the qualities to take on the challenge of working with children and adults in a busy, friendly, fun environment?
If so, we would love to hear from you.
Please register your interest by completing the form on the right.
To join our team please fill out these details